Industrial Products
フジモリ産業の製品
In the chemical products business, we supply a wide range of products to the medical and electronics fields, and use our accumulated information and experience to help our customers solve their problems.
Chemical Products Business
The construction materials business responds to diversifying needs based on the three axes of engineering, production, and facility functions.
Construction Materials Business (JP)
We have formed a product line focusing on tunnels and bridges, and we not only sell products but also provide know-how.
Civil Engineering Business (JP)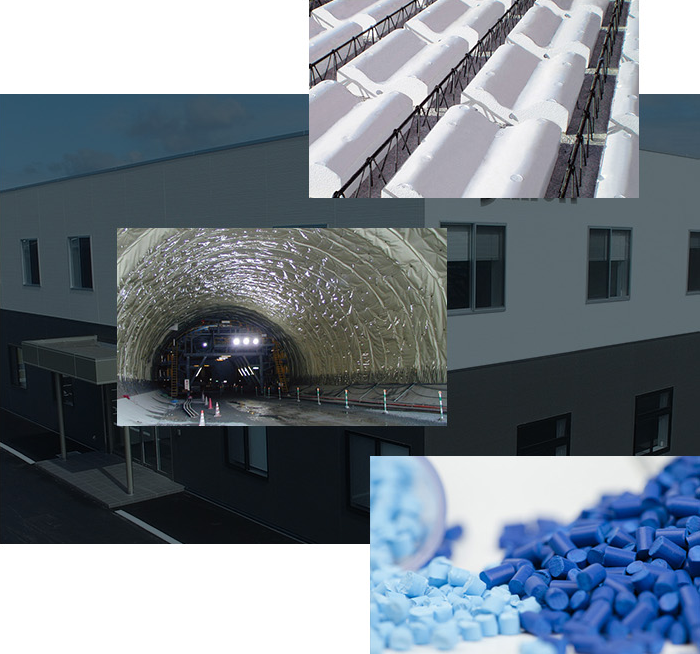 Environment
環境への配慮
Today, we are facing a variety of social challenges on a global scale.
Aiming to solve these issues, the Sustainable Development Goals (SDGs) were adopted at the United Nations Summit in 2015, and are a set of common global goals for 2030.
Fujimori is implementing initiatives that lead to the conservation of the global environment in each of its business fields.
Find out more